Passion for design, obsessive care for details, attention to the used materials (from classic ceramics to more modern materials such as Cristalplant, Corian, and Flumood), the perfect synthesis between innovation and tradition.
All this has allowed Antonio Lupi to enter the Olympus of bathroom furniture design and to be punctually chosen by established designers from all over the world.

In Antonio Lupi's catalog, we find vanity units, washbasins, sanitary ware, bathtubs, faucets, countertops, shelves, showers, mirrors, radiators, accessories, wallpaper, and various furnishings.

Each Antonio Lupi collection is authentic artwork, just think of Battigia by Michel Boucquillon, Meteo and MySlot by Nevio Tellatin, Eclipse by Marco Di Polo, Il Bagno by Roberto Lazzeroni, Strappo by Domenico De Palo, or Atelier by Mario Ferrarini.
Discover all the collections in our store and buy safely at the best price.
Worldwide Delivery!
We can provide the whole Antonio Lupi catalog. Contact us for a quote!
Antonio Lupi products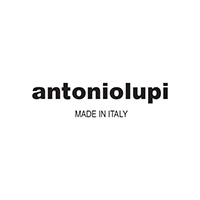 Toilet roll holder + hydrobrush CARTAINTENSO

Round washbasin VELOTONDO45

Bathroom furniture NIM4108

Washbasin tap BK902 + BK903IN

Bidet tap TB432 + TB231IN

Shower mixer AY651PSA + AY651INSA